EUR

▲

High: 94.66

Avg: 93.63

Low: 92.5
GBP

▲

High: 80.25

Avg: 78.97

Low: 78.38
USD

▲

High: 123.09

Avg: 122.17

Low: 121.01
About Us - Bitcoin Magazine
THE BITCOIN MAGAZINE MISSION
Bitcoin Magazine is on a mission to be the most accurate and up-to-date source of information, news and commentary about Bitcoin and crypto-currencies. The magazine reaches hundreds of thousands of readers every month by covering current events in business, technology, politics, law and society with a wide variety of viewpoints and opinions from authors and guests in an attempt to provide enlightening commentary that is accessible to new Bitcoin users as well as news and insights the veteran users will find valuable.
We desire to work with the Bitcoin community to help support and grow this tremendous technological and financial innovation that empowers each one of us to manage our own economic relations with greater control.
Are you from the media? We have leading Bitcoin experts who have appeared on all major news outlets, lectured at universities, presented internationally at conferences and are widely syndicated columnists . They are willing to help you generate accurate, interesting and compelling stories. Just Contact Us and we will do our best to help you out even on short notice.
THE BITCOIN MAGAZINE TEAM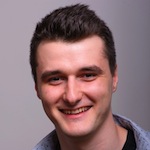 Mihai Alisie - Editor-In-Chief. Bitcoin Magazine is the realized vision of Mihai.
From the beginning he has handled editing, writing, sales, distribution and everything else. From Issue #1, which was shipped from his living room in Romania, to today the Bitcoin Magazine bears Mihai's imprint.
There are many aspects to running Bitcoin Magazine from international distribution to collecting payments, sourcing articles, proofreading and much more. Mihai has done all of the tasks and grown as he has grown the magazine into the premier source for Bitcoin news.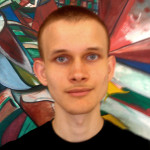 Vitalik Buterin – Head Writer. Born in Russia but spent most of his life in Toronto, Canada, where he currently resides as a student. His interests are diverse, ranging from computer science to economics to linguistics, and he firmly believes in the power of the Internet, from P2P networks to social networking to Bitcoin, to lay the foundation for a new, bottom-up, 21st century information economy.
He has been a member of the Bitcoin community since March 2011 working on small-scale efforts like the Bitcoin Weekly, and now hopes to see being the chief writer for the Bitcoin Magazine become his first professional employment.
EDITORIAL BOARD
Anthony Gallippi – Executive Producer. Co-founder and CEO of BitPay which was founded in 2011 and is the premier bitcoin payment processor handling millions of dollars worth of transactions per month. He is involved in all daily operations including new business development, marketing and customer service.
He has 15 years of experience in sales and marketing working in the Robotics industry, was a District Sales Manager for Aerotech, a Regional Sales Manager for Industrial Devices Corporation and holds a Bachelors in Mechanical Engineering from the Georgia Institute of Technology.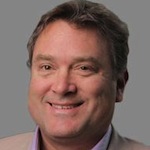 Jon Matonis was a former CEO of Hushmail and Chief FX Dealer at VISA and is currently a regular Forbes contributor and editor of The Monetary Future which is a leading economics blog at the intersection of free banking, cryptography and digital currency.
"Matonis is quite correct that the new technology makes easier the use of multiple private currencies." –Mark Bernkopf, Federal Reserve Bank of New York, in "Electronic Cash and Monetary Policy", 1996.
"Matonis argues that what is about to happen in the world of money is nothing less than the birth of a new Knowledge Age industry: the development, issuance, and management of private currencies." –Seth Godin in Presenting Digital Cash, 1995.
Trace Mayer, J.D. is an entrepreneur, investor, journalist, monetary scientist and ardent defender of the freedom of speech.  He holds a degree in Accounting and a law degree. He has studied Austrian economics focusing on the work of Murray Rothbard and Ludwig von Mises.
Trace Mayer operates Run To Gold and How To Vanish, has authored The Great Credit Contraction and co-authored How To Vanish The Book, Bitcoin Beginner's Guide and A Lawyer's Take On Bitcoin And Taxes, is a member of the Society of Professional Journalists and the San Diego County Bar Association.
Trace Mayer has appeared on Canada's national financial network BNN, ABC, NBC, many radio shows, conferences, to many private groups and is syndicated through Seeking Alpha, Yahoo! Finance and MarketWatch.
He was among the first popular bloggers to publicly recommend Bitcoin in its infancy with a market cap under $2m and well before its massive rise to about $2.5B in April 2013. So if you like, use or have profited from Bitcoin then there is a chance you were directly or indirectly influenced by Trace.
For example, Trace Mayer's appearance starts around 3:47 on BBC's Newsnight with Jeremy Paxman. You may easily contact Trace Mayer here.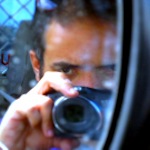 Nicolas Mendoza is currently a PhD student at School of Creative Media at City University in Hong Kong. In 2011 he completed a Masters of Global Media and Communication at The School of Culture and Communication at the University of Melbourne. In 2001 he completed a degree in Architecture at Universidad de Los Andes in Bogotá, Colombia.
He has worked professionally in several disciplines, including contemporary art, film criticism, publishing, and advertising. His work has been published by world-class outlets like Al Jazeera and Radical Philosophy. He is an active collaborator of the P2P Foundation and the Commons Strategy Group.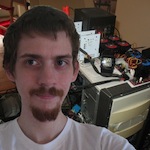 Luke Dashjr is a Bitcoin developer and runs the Eligius mining pool.